Milton
JACKSON, Barbara L. of Milton formerly of Boston passed away unexpectedly March 5, 2018 at the age of 93. Daughter of the late R. Alvin and Marion (Moore) Jackson. Sister of the late Juanita Handy, Robert Alvin "Tut" Jackson, and ...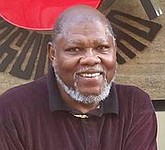 Devoted and Gifted Music Teacher, Minister and Family Man Rev. Murphy Albert Lewis was born in Algiers, New Orleans, Louisiana to James and Isabelle (Ashley) Lewis on November 14, 1947. His devoted grandmother, Clementine Bonds, helped raised him and his ...
On Sunday May 7, 2017, Barbara Aileen Clark Elam passed away at Briarwood Rehabilitation and Healthcare Center in Needham, MA at age 88. As a young girl, Barbara's favorite things were books and the ocean. All kinds of books and ...
Wareham
Mrs. Barbara Gomes-Beach of Wareham, formerly of Boston, passed away peacefully, Sunday, April 30, 2017 at home. She was surrounded by her four children and her sister Isabelle Gomes-White. Barbara was the daughter of the late Julia Lopes-Gomes of Wareham ...
Jamaica Plain
WILSON, Donna F. of Jamaica Plain, suddenly passed on January 4, 2017. Funeral from the Mann & Rodgers Funeral Home, 44 Perkins St (corner of So. Huntington Ave), Jamaica Plain on Friday, January 13th. Visiting Hours 10am-12 noon followed immediately ...
West Roxbury
Giddings, George W. of West Roxbury, MA peacefully passed away on June 6, 2016. He is survived by his wife of 71 years, children and a host of loving relatives and friends. Interment private, a memorial service will be held ...
Boston
ADAMS, Chesterfield (Chester) of Boston on March 26, 2016. Beloved husband of LeVerne Stephens-Adams. Devoted father to Melody Adams & Malaika Adams-Minor, his newly adopted son & grandson Timathy Thomas-Stephens. Loving son of Mattie Mae Adams and brother to Chesterfield ...
Roxbury, MA
BECKETT, ADA C., 82, of Roxbury, MA, passed away peacefully on March 2, 2016, in her home. She was born in Woburn, MA, to the late Alexander and Louise Bigger. Upon graduation from high school, she met and married Richard ...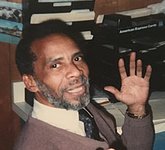 James F. Leath, Jr. was born on July 19, 1942 to the Late Reverend Dr. James F. and Mrs. Bertha M. Leath, Sr. He graduated from Huntington High School in Huntington, N.Y. where he was a distinguished athlete in basketball, ...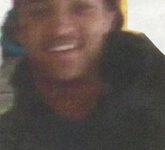 Laconia, NH
Reason, Lance D. 20 years old of Laconia, NH born June 22, 1993 in Boston, MA; he is the son of Mr. Lance Reason, Sr. and Ms. Mannee Felice Ruiz, died prematurely on July 25, 2013. Lance is preceded in ...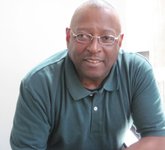 On May 22, 2015 Mr. Henry W. Taylor Jr. formerly of Roxbury ( Cabot St. ) Ma. died unexpectedly at his home in Detroit, Mich., at the age of 68. His death was caused by a severe asthma attack. A ...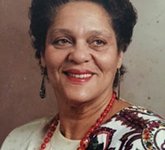 It is with deep sadness that the The Johnson Family announces the passing of their beloved mother, Ms. Joyce Elaine Johnson. Born Joyce Elaine Gibbons on September 25, 1932 in Newport, Rhode Island. She lived her formative years in Newport ...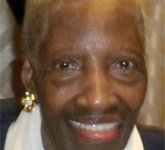 Washington, DC
Passed away peacefully at home in Washington, DC, surrounded by family on Monday, October 20th. She leaves to cherish her memory daughters Elizabeth Hayes Patterson (Jerome) and Leona Marie Hayes; son, Bishop Dan G. Hayes (Jacintha); sister Paula Hayes Robinson; ...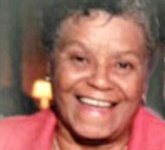 Bellevue, Nebraska
Carole Louise Hyatt Washington was born on April 24, 1933 to William Edward Hyatt and Viola Louise Evans Hyatt in Roxbury, Massachusetts. She passed on Friday, September 5, 2014 in Bellevue, Nebraska and is the widow of Henry Washington, artist ...