Home GROWN
Directing transferable skills toward entrepreneurship
1/17/2018, 11 a.m.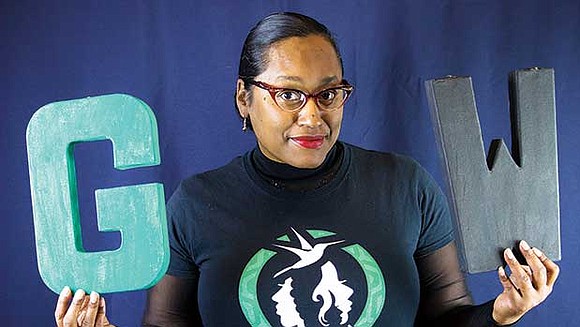 Alina Lopez Thomas, founder and creative director of GROWN Women, knows that a productive working life can't come to a halt after a career setback, and needn't end at the traditional retirement age.
With her emerging company, founded in 2016, she aims to help women already experienced in the world of work identify and use their accumulated skills to become entrepreneurs.
"They've come out of a career or retirement, they're looking at themselves and saying, 'I have all these skills, now I'd like to transfer them into my own business and establish myself,'" Lopez Thomas says.
She sees many women in their 40s, 50s and even 60s looking to redirect their energy into something new, she says.
"A lot of women feel stuck," she says of women in midlife facing a downward slope in their career arc. "They don't want to just not work, they don't just want to be at home. Now they want to do their passion. And not necessarily work for someone else — they want to do their own thing."
A setback, a new start
Lopez Thomas knows firsthand the dilemma of wondering what to do next when a long career ends. She worked for 21 years at Massachusetts Department of Early Education and Care, overseeing the opening and licensing of new child care facilities until 2016. Recounting her trajectory there, she says she rose from licenser to supervisor to regional director, along the way completing a bachelor's degree in business in her 30s.
On the GROWN Woman website and in conversation, she is frank about having experienced a painful "You're fired!" moment. She struggled for a time before mustering the confidence to start anew.
She describes a sort of reverse arc, a steep dip downward and then a rising up.
"It went from sense of fear and frustration, then drive and ambition," she says, "then 'Pick yourself up by the bootstraps, and now help others — you're a grown woman, you can do this.'"
In her earlier career, she had been a resource for people opening child care facilities, making sure they knew and complied with all the quality assurance regulations and understood staffing and other elements of getting a business off the ground. The role gave her opportunities to be an adviser, speaker, trainer and consultant on business start-ups. Now, she can direct these skills to helping women launch care facilities and other businesses.
Connecting and advising
The "GROWN" in her company name is an acronym for Greater Resource of Women Networks, and one goal is to provide time and space for Boston area women to gather and build networks of accomplished, like-minded women with whom they can share and learn.
GROWN Women operates out of the Quincy Innovation Center. Besides making it easier to hold meetings and events, Lopez Thomas says she knows herself well enough to realize that having an outside-of-home office space would be more energizing.
"I'm used to being out — it gives me head space," she says.