A record survives
Photographs reveal Worcester's historic African American community
Susan Saccoccia | 1/10/2018, 11:26 a.m.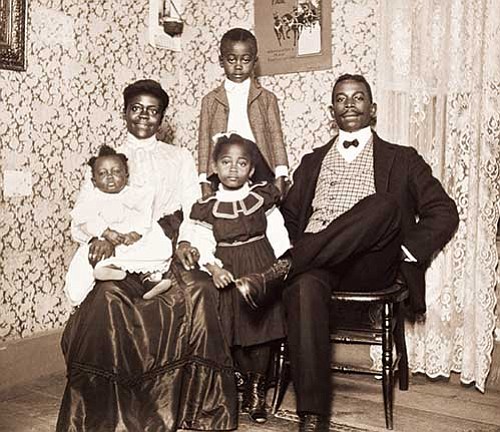 Union victory in the Civil War liberated African Americans from slavery, but soon after, Ku Klux Klan violence and Jim Crow laws imposed new shackles on them. As the war ended, Worcester, Massachusetts was a welcoming city to former slaves seeking jobs and better lives. Although economic opportunities didn't last — an influx of European workers got the good factory jobs, keeping most people of color in service occupations — migrants from the South built strong and lively neighborhoods in Worcester, including the ethnically diverse community of Beaver Brook.
William Bullard (1876-1918), a white Yankee resident of Beaver Brook, took portraits of his neighbors over 20 years, from 1897 to 1917, amassing more than 5,400 gelatin silver dry plate negatives. Although he had no studio or professional affiliations, he rendered his subjects with great skill and painstakingly etched tiny numbers on the negatives that matched entries in his ledger, noting the names and locations of his subjects. Portraying working-class people of color with the skill and dignity reserved at that time for wealthy clients, his portraits show his subjects in their homes, on their porches, at work and at leisure. In his portraits, they are at ease and in charge.
Most homes in Beaver Brook are gone, razed in the 1950s by industrialists who bought properties and then abandoned them as empty lots. Thanks to Bullard, a record survives of people of color claiming their rightful place in society.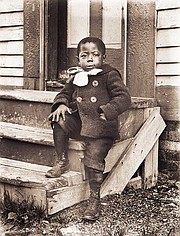 "Rediscovering an American Community of Color: The Photographs of William Bullard, 1897–1917," an exhibition on view through Feb. 25 at the Worcester Art Museum, presents 83 of Bullard's portraits. Rendered under the museum's supervision as archival inkjet prints in 2016 by John Marcy of 21st Editions, South Dennis, Massachusetts, Bullard's portraits tell stories of individual and family histories, a community, a city and a nation built from migrants who move great distances to create new and better lives.
Co-curated by Nancy Kathryn Burns, the museum's associate curator of prints, drawings and photographs, and Janette Thomas Greenwood, professor of history at Clark University, the exhibition is accompanied by a website hosted by Clark University (www.bullardphotos.org) and a fine catalog that includes essays by Burns, Greenwood and Frank J. Morrill, owner of the negatives, along with high-quality reproductions of the 83 photographs.
Nearly lost
The exhibition almost didn't happen. After Bullard's death in 1918, his brother stored the glass negatives and ledger for 40 years and eventually sold them to his postman. In 2003, Frank J. Morrill, a collector, purchased the materials from the postman's grandson. A decade later, he and his granddaughter, Hannah, then age 10, explored the negatives to create a pictorial history of Worcester. Among Bullard's streetscapes, Hannah found a portrait and noticed its tiny number. Morrill saw that it corresponded with an entry in Bullard's logbook, and discovered similar entries for 230 portraits of people of color among Bullard's negatives.