Mandela, MA and the bid to separate from Boston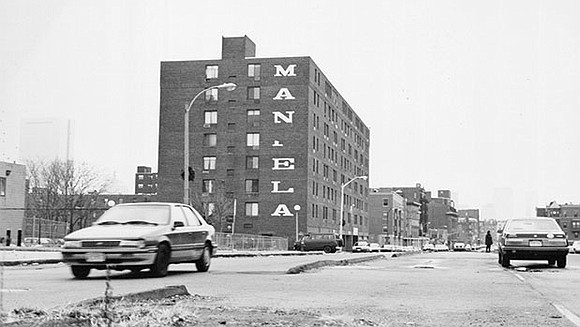 The 1968 measure was defeated nearly 3-1. The night of the election, Flynn, Stith and Bolling released a celebratory statement, stating, "They [the people of Boston] have rejected the divisiveness of the past and have embraced unity. The secession proposal was counterproductive and polarizing in its attempt to divide Boston."
Two years later, supporters successfully put the issue on the ballot, once again. The 1986 initiative was spurred largely by economic inequality, among other issues. In 1979, the average per capita income in Roxbury was less than two-thirds the average for Boston as a whole, according to a 2016 Trotter Review report by Zebulon Miletsky and Tomás González. In 1988, two years after the original bid, Jones told the Globe that service issues afflicting the neighborhoods remained inadequate, including what he said was failure of police to prioritize crime in those areas. Former City Councilor Chuck Turner told Trotter report authors at the time that the push also was driven by fears of gentrification and awareness of the high amounts of vacant, developable land in Roxbury and Dorchester.
After the ballot question was defeated for a second time, the effort was dropped.
What stopped Mandela, MA?
The Mandela bid ran head on into issues of practicality, organization-building and shifting circumstances. The Flynn administration insisted that Mandela would incur steep debt, and advocates were not able to dispel concerns that a new city would not be economically feasible.
According to Rep. Rushing, an early participant in Mandela discussions, Jones drew attention to the issue with strong charisma and communication skills, but failed to establish an organization that would continue to lobby and secure ballot status again and again, once its founding members departed. The organization never could secure binding action on establishing the municipality.

Organizers also may have sent the wrong message by holding their planning meetings at the Harvard Faculty Club, rather than at residents' homes in Roxbury — something Jones later acknowledged was a mistake, according to former Banner writer and managing editor Brian Wright O'Connor. Davis said the faculty club was chosen in order to lend seriousness and credibility to the idea in its early days, according to the Trotter report.
Legacy
Rushing told the Banner that the Mandela initiative advanced a new kind of thinking.
"The main thing that came out of it was the community beginning to organize in different ways and see that there were radical possibilities for solutions," Rushing said. "It did get a lot of black people and white people to think about new ways of political organizing."

Trotter report authors also assert that the campaign encouraged Mayor Flynn to grant eminent domain powers to Dudley Street Neighborhood Initiative, an idea made more palatable when compared to the Mandel movement's goal of having community control over far more land.
Epicenter president Lazu said that the campaign raised ideas that continue to be relevant.
"Roxbury decided it was going to explore its autonomy and power of self-determination, and it did that really well," she said. "Roxbury may be at a time where it needs to once again circle up and think about autonomy and how to move forward to protect the people of Roxbury. We hope [the event] shines a light on some new ideas and new ways for us to think about protecting our neighborhood."