Taxation with preparation
Liberty Tax Service franchisee finds success in tax prep biz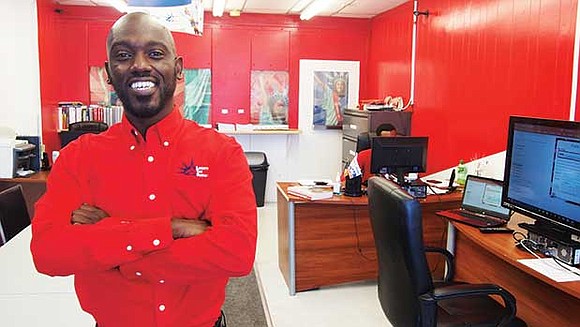 Outside the peak season, Trotman's operation is pared down to three people: him, Ward, and a manager, each handling one of their three locations. The company is growing at a strong pace, Trotman said, and he expects to hire more offseason employees in the next year or so.
The franchise route
Buying into a franchise instead of going solo and launching his own independent operation from scratch gave Trotman a greater set of resources, he said. In the arrangement, he purchases the right to open and run a Liberty Tax Service in a certain territory, and Liberty provides a system of supports. These include guidelines and recommendations on business processes as well as steady communication, should he need another Liberty expert's advice, for instance, on a particular piece of the tax code he has not dealt with before, allowing him to handle a broader range of issues.
"Being a part of a franchise, I have unlimited access to what's going on in the tax world," he said. "The tax code is very, very long. If I did start this business myself, I would only be able to count on what I can find out, what I can learn, what research I can get through."
Liberty also provides trainings. Trotman recently attended a weeklong training that covered topics such as social media best practices, employee retention and off-season preparation. His Hyde Park location manager is also planning to become a franchisee next year, which Trotman said shows the advancement opportunities the tax preparation business offers.