Eboni K. Williams weighs in on her new show and turmoil at Fox
Kam Williams | 5/19/2017, 6 a.m.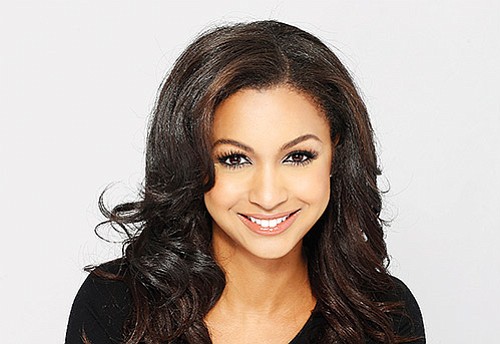 This has been a period of considerable upheaval at Fox, between the allegations of sexual harassment and the racial discrimination lawsuit. Yet, despite being black and female, you've somehow successfully negotiated those dangerous waters, and continued your meteoric rise. Bravo!
EKW: Well, thank you. Did you read my statement I made about the situation in the New York Times? I thought it was important, as a woman at the network, to speak out. I echoed some of the sentiments of my colleague, Kelly Wright. Whether some people think we don't belong at Fox News on the basis of our gender or race, we do deserve to be there. We deserve the opportunity to do the work we want to do wherever we want to do it. I think it's important for people to understand that we're not going to be limited by anybody else's expectations. I also think it's important that my background be represented anywhere I see fit. I have proudly chosen to work at Fox because it has a captive audience that perhaps is not all that exposed to people with my cultural, racial and generational background. My point of view is unique, particularly for its audience. And I enjoy being able to engage in dialogue and exchange ideas with the likes of Eric Bolling, Sean Hannity and others from different social circumstances. I think that's good for our country, and good for the world. It's a way we can all grow as humans, as Christians, and as Americans.
I don't know whether you're aware of it, but even when you were away on vacation in Paris a few weeks ago, your name would still occasionally be brought up by your colleagues on "Outnumbered." For instance, I remember Meghan McCain saying something very positive about you, as she speculated where you'd stand on the issue they were discussing.
EKW: Oh, that warms my heart, not only from an emotional place, but from a credibility standpoint. When I say, "I'm proud to be working at Fox News," that's not me putting on blinders to the very real challenges we're facing as a network. I am both aware of, and am actively working to help rectify, cultural problems at our network, as the Murdochs themselves have accounted for. Things need fixing. I'm aware of that and I believe they're aware of it. At the same time, I am proud to work alongside people like Meghan McCain who, although we often differ politically, we have a mutual respect for each other's backgrounds and experiences. And like I said before, that's where the potential for growth is.