Nuestra Voz conference to amplify Latinx voices across Massachusetts
Latina Circle aims to up business and political representation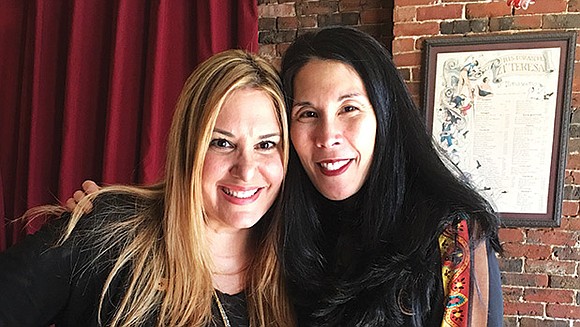 Among the barriers, Roman said, are a lack of engagement of more recently immigrated citizens as well as persistent sense by Latinos who have long lived in the U.S. that the government does not have their interests at heart.
Using similar strategies applied in the business sector — connecting people to existing resources, rather than creating them anew from scratch — Roman and Francisco are launching a conference this summer, along with other actions aimed to increase the political sway of Latino men and women. They will use the conference to kick off the "Amplify Latinx" initiative of the Latina Circle that convenes civic organizations with Latino leaders.
The initiative focuses on increasing civic engagement and leadership and representation in elected and appointed positions, as well as on corporate and nonprofit boards and executive positions. In June, the group will co-host its first "Nuestra Voz: Amplifying Latino Power, Influence and Impact Conference" at UMass Boston along with the Center for Women in Politics. Francisco and Roman expect more than 250 participants and 30 organizations from across the state to attend. The event will showcase partner organizations that hold trainings on running for office, grassroots organizing, fundraising and other efforts and demonstrate the breadth of opportunities to become politically engaged on various levels, Roman said. Meanwhile, organizations seeking diverse talent for board positions and volunteers will have a chance to recruit.
"It's building the next generation of Latino leaders, who are very civically minded, civically engaged but looking to have social impact," Francisco said
Follow-up engagement
At the end of the conference, participants will be asked to commit to one of eight actions such as volunteering for a campaign, raising funds for a candidate, running for office and serving on a nonprofit board, Roman said. To further maintain engagement, four forthcoming workshops will focus more tightly on the topics of running for office; holding leadership positions outside of a day job; civic engagement, advocacy and grassroots organizing; and amplifying Latina voices by connecting participants with media mentors and guidance on writing op-eds. The latter workshop was inspired in part by a realization that nearly 90 percent of op-eds are written by white men.
"We want to shift the paradigm and make sure we offer different viewpoints so we can change the conversation from a topic that only matters to certain people to one that matters to Latinos and people of color," Roman said.
Later, the organization will hold an 'un-conference' focused on discussion among participants over listening to a featured speaker. The event will focus on coalition building and identifying issues affecting Latino communities and potential solutions.