Dress code at Malden Mystic Valley Regional Charter School censures black hair
Schools nationwide punish black kids for natural and common hair styles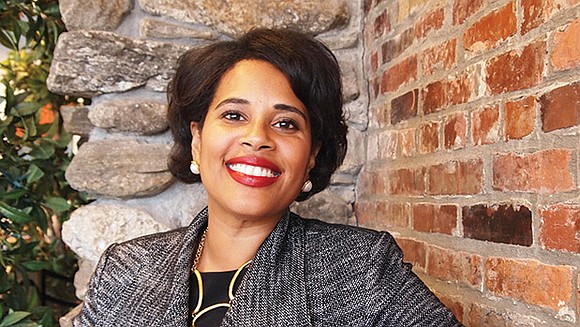 Outrage erupted as a Malden charter school meted out detentions and, in one case, a suspension to black girls who wore their hair in styles common among Africans and African Americans but forbidden under the school dress code. Among the children disciplined at Mystic Valley Charter school were Lauren Kayondo, age 15, whose family says she was suspended for refusing to remove braids from her hair, as well as Mya and Deanna Cook, 15-year-old sisters who were banned from after-school athletics and served daily detentions for continuing to wear braids with extensions. Civil rights groups have decried the policies as racially discriminatory and said they may represent another piece of an all-too frequent trend of criminalization of blackness.
Racially targeted dress code?
Mystic Valley's dress code bans "drastic or unnatural hair colors or styles….that could be distracting to other students," and explicitly calls out hair more than two inches in thickness or height as well as hair extensions. Many see the ban on height and extensions as targeting students of African descent who wear their hair naturally or in traditional styling.
"As a black woman who wears her hair natural and who has over the years worn braids and weaves and had the privilege of being able to have hair that allows me to be versatile in how I express myself and in how I am able to, quite frankly, manage my life, I am personally very concerned about what we're hearing in Malden," said Tanisha Sullivan, president of the Boston branch of the NAACP said in a Banner phone interview. "I wear my hair natural and I have an afro from time to time. It does not impact, and has never impacted, my work and quite frankly has nothing to do with my work or work ethic. The suggestion that hair, particularly hair in its natural state, could somehow disrupt the learning process to me just simply does not make sense."
Matt Cregor, education project director for the Lawyers' Committee for Civil Rights and Economic Justice, noted that white students with unnaturally dyed hair were not punished, and said the school policy seems blatantly discriminatory.
"The language seems so racially targeted that the thing it reminds me of the most is guidance from the U.S. Department of Justice on what not to do if you don't want to be a target of a civil rights investigation," he told the Banner. "It's hard not to look at a policy like this and feel an explicit targeting within it and punishment for a hair style that can only be seen a distracting through the eyes of one who must have never seen it before."
In a letter to the school's interim director, Cregor suggested that the paucity of black educators at Mystic Valley creates a cultural competency gap.
"I understand that you employ one black educator among the 156 educators you listed for the Massachusetts Department of Elementary and Secondary Education," Cregor wrote. "If you endeavor to equitably serve students of color, you may wish to spend more time in the neighborhoods they live in, where braids are not distractions; they are hair."