For breakfast, lunch and dinner, eateries highlight Maryland's finest crustacean
Charlene Peters, More Content Now | 6/30/2017, 6 a.m.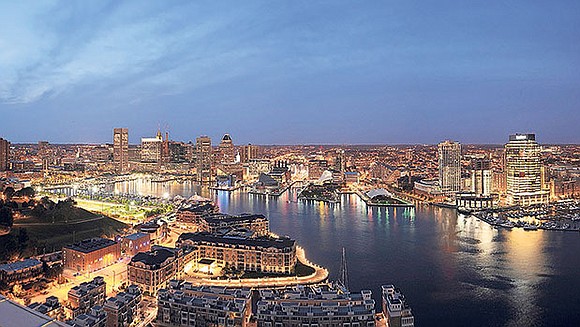 Maryland's largest city is where Edgar Allen Poe died at the age of 40. His spirit, however, lives on through Poe-tractions, including an eatery called TellTale. But the true heart of Baltimore is best discovered under a sprinkling of Old Bay Seasoning on any dish made with Maryland's ubiquitous Chesapeake Bay and Atlantic blue crab.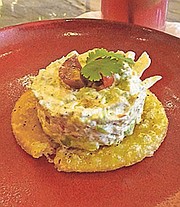 Poe didn't live to see the renaissance of Baltimore's famed Inner Harbor, but if he had, he'd want to spend a day or two at Hotel Monaco, located on the waterfront at the former site of the B&O Railroad headquarters. Here, I began my day luxuriating in the hotel's Mediterranean Spa Suite, using the in-room yoga mat in a salute to the sun before setting off to indulge in multiple variations of blue crab menu options. I began my exploration with a stop for breakfast at Miss Shirley's Cafe.
In a nod to Southern-leaning cuisine, Miss Shirley serves a Blue Crab Cakes Benedict over fried green tomatoes, a breakfast favorite among locals and visitors alike.
Just as the slap of the bay waters and cry of gulls led me to explore the National Aquarium, where I learned electric eels can discharge enough electricity to stun a horse, my quest to sample ever more crab lured me to lunch at nearby Phillips Seafood. This traditional Maryland eatery is known for Chesapeake Bay fare, including a rightfully famous blue crab cake. It also boasts an outdoor crab deck with almost 200 seats that cater to the messy and socially boisterous business of cracking crabs and imbibing local-brewed beers.
Also within the Inner Harbor, Baltimore's Little Italy contributes to the crab feast with the bay-to-table menu served at the authentically Venetian-designed La Tavola. A starter of crab bruschetta progressed to a plate of deep-fried soft-shell crab and house-made squid ink pasta topped with crab meat. Oh, yes.
The next morning, I departed the Inner Harbor to grab a plate of crab hash across the city at Iron Rooster. This menu took a twist on tradition in many forms, and my favorite was a plate of pancakes topped with crab cakes and Baltimore's signature aioli, made with Old Bay Seasoning.
Before leaving Baltimore, I crunched the deep-fried soft-shell blue crab legs protruding from two pieces of white bread at R. House, a pop-up inside an industrial complex, before exploring Fell's Point, just east of Inner Harbor. Boutiques line this waterfront area, interspersed with pubs such as the newest Points South Latin Kitchen, where I devoured what, in my humble opinion, is the most creative dish of local crab meat, thanks to Chef Rey Eugenio. With a slightly creamy texture, yet not cream-based, the Crab and Avocado on Yucca Torta is best washed down with a Miñas Margarita. This creative recipe would have surely driven Poe to be "raven" mad with envy.
Email Charlene Peters at siptripper@gmail.com.
CREAMY CRAB & AVOCADO
Makes 8 servings
For the Creamy Mojo Sauce:
• 1 cup mayonnaise
• 2 garlic cloves
• 1 tbsp. cilantro