Recovery from addiction: One step at a time
Health news brought to you by Boston Medical Center | 6/22/2017, 6 a.m.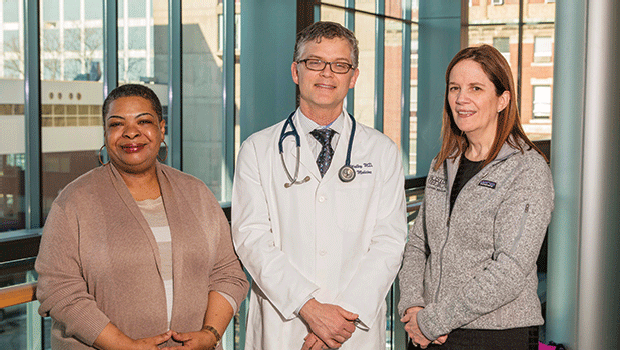 But it was problematic to the state trooper who arrested him after he rear-ended a parked car on a Massachusetts highway. The trooper gave him a choice: legal consequences or court-mandated group. He chose the latter. Yet, the crash failed to convince Botticelli that he had a problem. When threatened with eviction — largely because his money went to alcohol instead of to rent — a family member finally confronted him. That proved to be the turning point in Botticelli's life.
He joined a 12-step program and embraced what he called its "loving recovery community." That was more than 28 years ago. He has not had a drink since.
Botticelli is now the executive director of the Grayken Center for Addiction Medicine at BMC. The $25 million gift from the Grayken family is the largest in BMC's history and the largest private gift in the U.S. in the last decade for addiction treatment and medicine. The Grayken Center will be a leader in the treatment, prevention, research and training in addiction medicine.
The road to recovery is not easy. "Stopping drinking is easy," Botticelli said. "The hard part is staying stopped." People find incentives to help them stay on track. One patient in the OBAT program made his choice clear. "I don't have to choose between drugs and my kids," he said.