Recovery from addiction: One step at a time
Health news brought to you by Boston Medical Center | 6/22/2017, 6 a.m.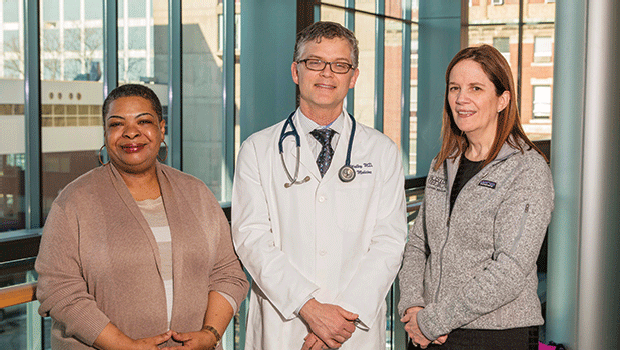 When asked how long patients should remain on medications to treat addiction, "long enough" said Colleen LaBelle, R.N. La Belle is the director of the Office Based Addiction Treatment, or OBAT, at Boston Medical Center, home to the Grayken Center for Addiction Medicine. LaBelle's response was not intentionally elusive. There is no right answer to the question. As with other chronic diseases, medication may be a temporary solution for some or a permanent form of therapy for others.
Addiction is a relapsing, chronic disease and has no cure, according to the National Institute of Drug Abuse (NIDA). The condition can be managed, however, and lifetime recovery is possible. That is the goal of OBAT. Established in 2003, it is the largest outpatient treatment provider in the region for addiction, and currently services over 680 patients. The program has a high success rate. "After 12 months 60 percent of the people remain in care," LaBelle explained. "The longer they're here, they are more apt to stay."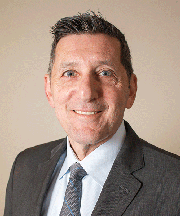 The challenge for any recovery is finding the treatment that works for each individual. One size does not fit all. There is general agreement, however, that treatment has greater success with a three-pronged approach of medication, behavioral therapy and community support. The disease does not exist in a vacuum.
Medications can lessen the discomfort of withdrawal and block the effects of opiates. Behavioral therapy can offer strategies to cope with drug cravings and teach ways to avoid drugs and prevent relapse. Community groups, like Narcotics Anonymous and Alcoholics Anonymous, allow people to share their experiences and support each other in their efforts to continue abstinence. To be effective, the treatment must focus on not only the substance use, but also any medical, social, vocational or legal problems that may result from the addiction and, must also be relative to the person's age, gender and ethnicity.
In spite of best efforts, relapse is not uncommon. A study in JAMA found that it occurs in up to 60 percent of those in treatment for addiction. Several factors, such as stress, mental illness and interaction with the legal system, can trigger relapse. Those who stay in a program fewer than 90 days tend to have a higher relapse rate, according to NIDA. Some factors are associated with success, said LaBelle. Those who have more social support, comfortable housing and live in an environment free from trauma and drugs are more apt to succeed. In addition, the earlier the treatment begins the more positive the results.
Michael Botticelli, executive director of BMC's Grayken Center for Addiction Medicine and former director of National Drug Control Policy on President Obama's White House staff, knows the journey of recovery all too well. His drinking began in his freshman year of high school. It's not that he was really trying to fit in. "It was the prevailing norm," he said. "Weekends in bars were standard." In college and later in employment he said that he never felt different or that his behavior was problematic.