Partners Workforce Development Success Story: Jayniè Green, Partners eCare
Career news brought to you by Partners Healthcare | 6/7/2017, 12:17 p.m.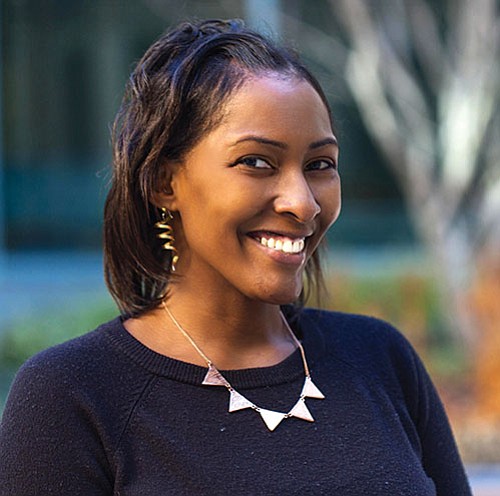 From being down and out to pursuing training, getting hired, being promoted and receiving a Partners in Excellence Award, Jayniè continues to push herself every step of the way to become the best person she can be in all aspects of her life.
Jayniè Green has worked extremely hard to overcome many obstacles and persevere to become a dedicated and successful Project Coordinator in the Partners eCare Project Management Office. She has been recently promoted to Senior Project Coordinator/ Logistics Analyst and is a 2016 individual Partners in Excellence Award recipient.
On the Web
To learn more about PCWD and apply to the September cycle, please visit www.partners.org/...
Two weeks after Jayniè returned to work from maternity leave in 2013, she was laid off after working in the finance field for 9 years. She was comfortable but not very happy in this job. "In retrospect, I needed to have the rug pulled out from under me to force me to make changes in my life," said Jayniè.
After months of not being able to secure a job, Jayniè heard about the Partners Career in Workforce Development (PCWD) program at Partners HealthCare.
The rigorous PCWD program is a free, full-time, eight-week training program designed for individuals in Partners local communities who are interested in entry-level employment within one of Partners hospitals. The training program includes four weeks of classroom instruction and a four-week internship in a clerical or support staff position.
In January 2014, she attended a PCWD information session with her cousin. They both went through the assessment testing, which Jayniè admits that she skimmed through it and didn't pay too much attention. "Later, when my cousin was accepted into the program, and I was not, I was devastated," said Jayniè.
Jayniè made a pledge to herself that she was going to do whatever she needed to do to get into the next cycle of the PCWD program in six months. She reached out to Project Hope – the organization that runs the assessments for Partners – and she took every online assessment she could find to practice.
"This time, I passed with flying colors because I put in so much hard work, time and effort," beamed Jayniè. "I could immediately see the benefits of the PCWD program. I was all in. I never missed a day, and I was never late. Given a second chance, I was a complete professional, and I was like a sponge – I soaked up everything. The skills I was learning would have an immediate impact in both my professional life and my personal life."
Through the program, Jayniè was placed in an internship in the wellness team of Partners eCare. In this role, she developed a wellness proposal for Partners eCare employees that included a walking group and onsite yoga. Jayniè's internship was extended beyond the four-week scheduled timeframe, and she was able to take on a greater role when the Partners eCare administrative team was losing a staff member. She eventually applied for and was offered the full-time admin position.