Cullen Carter, MD, gives insight into the Weight Loss Surgery Program at Boston Medical Center
7/13/2017, midnight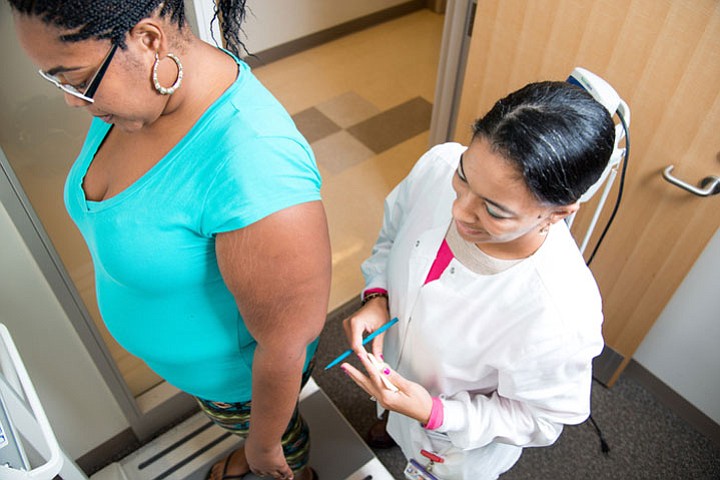 Please describe the different types of bariatric surgery.
Gastric bypass, the sleeve gastrectomy, and the laparoscopic adjustable gastric band are the three primary types of surgery. We explain to patients the advantages and disadvantages of each option, but there are certain cases where one is clearly the best choice for a patient. For example, for patients with severe diabetes, gastric bypass provides a better chance of significantly improving their diabetes. Also, if a patient has significant acid reflux or Barrett's esophagus, then a gastric bypass is actually an excellent anti-reflux operation -- in most patients, it will actually stop the acid reflux. Each type of operation has different risk profiles, especially in the long-term, so we want our patients to be comfortable with the type of procedure they choose to undergo.
Can you debunk any common myths about weight-loss surgery?
Some people do believe that it's a "quick fix," and that's why patient education is so important. It's really not - it's very hard work, even after you've had the surgery. Education, close follow-up, and attending support groups are all equally important. By the time patients are ready for the surgery, they really understand this. They've made big changes and adopted a specific diet. Almost all of our patients lose weight during the period between enrolling in the surgical program and having the surgery.
Another common myth is that people gain back all of their weight. Actually, fewer than 20% of patients gain back their weight. Those are the patients who veer off of the post-bariatric surgery diet. The nice part about having bariatric surgery, is that the vast majority of patients really don't feel that hunger that they felt before surgery. That's due in part to the fact that there are a lot of hormonal changes that take place.
There's also the belief that there are a lot of complications from bariatric surgery. Complications actually only occur in a very small minority of patients. The average bariatric surgery patient does very well, and in fact, are back on their feet the same day, starting to drink sips of water, and they go home in about two days. If someone is 100 pounds overweight prior to surgery, we expect them to lose 60-70 pounds within the first year post-surgery.
What do you like best about being at BMC?
I knew that I really wanted to be in an academic hospital. I really love continuing to learn new things and having the opportunity to teach the residents and students. I also enjoy performing challenging surgeries and solving issues for patients who we don't have to send elsewhere for treatment. BMC really does it all! It's wonderful to be part of a hospital that serves the community so well, and that treats everybody, without exception. I also enjoy getting the chance to work with people from all over the world. I learned how to speak Spanish growing up, and in medical school I learned to speak Portuguese, so it's wonderful to be able to use my language skills here.
For more information about the services offered through this program, please visit www.bmc.org/weightloss or call 617.414.8052.