YMCA CEO committed to youth development work
Saphia Suarez | 8/10/2017, 6 a.m.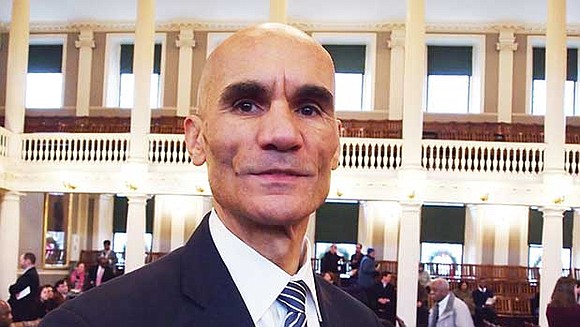 Why do you think the YMCA in particular is in the best position to prepare young people for their futures?
The YMCA is an organization that makes it a priority to serve young people. We believe that our future will be determined by how well we serve young people in the communities we exist in. In Boston in particular we have the added benefit of having a full-service YMCA in eight of the major neighborhoods. That gives a physical presence, where young people can go and be engaged by our trained youth development staff. So that puts us in a really tremendous position to serve. We've made an organizational commitment to youth development. We are part of a network of youth service organizations in Greater Boston. We don't compete with other youth service organizations, because our only competition in this work is poverty, despair, and hopelessness.
How does the YMCA respond to those challenges you just mentioned?
We see those major challenges as being hunger, the achievement gap and youth violence. So we intentionally create strategies to address each of those major concerns. With respect to hunger, we are a part of a network that has enabled us in 2016 to serve more than 523,000 meals and snacks to the children of Greater Boston. Our goal in 2017 is to serve more than 600,000 meals and snacks to children. Many people wouldn't think of the YMCA as being involved in the mitigation of hunger, but that's a major commitment that we've made as an organization, and we're very proud to be engaged in that important work. We believe that hungry children can't learn. Part of our commitment is to make sure that every child has everything they need in order to succeed academically and in school. We believe that the pathway out of poverty is education.
With the rise of college tuition rates, as college becomes less and less accessible for those not in the top 1 percent, has your approach for preparing students for college changed at all?
We are fortunate to be in Boston, where our mayor and governor have some strategies about making college access more affordable. I really do believe in the "2 + 2" program, where you do two years of community college, which is extremely affordable, and then transfer into a four-year college to get your four-year degree. I think that's a viable option for many of our young people. The other response is, college is not for everyone. Young people today can make careers in other professions — carpentry, plumbing, electricity; there are apprenticeship opportunities that are available that young people can pursue, skills and crafts that will also help them earn a livable wage. Our strategy and the way we pursue our work is we're preparing students for post-secondary education.
We help the young people we serve in completing their financial aid applications. Our strategy is to partner with those organizations that already exist in Boston whose purpose is to provide that support. We don't believe that we have to be the organization that does it all. We do believe that we must find the partners in the community who do that kind of work best, and to connect ourselves with them. We are also working with an innovative firm that is creating an app that will help high school students from ninth grade forward to begin to set themselves up for college and set themselves up to complete all of the applications and the FAFSA in a timely fashion. We're exploring the opportunities to partner with the developer of that app.