Malia Lazu and the Epicenter Community Inc. draw connections among communities
Inspiring and mentoring entrepreneurs to build creative businesses in an effort to accelerate change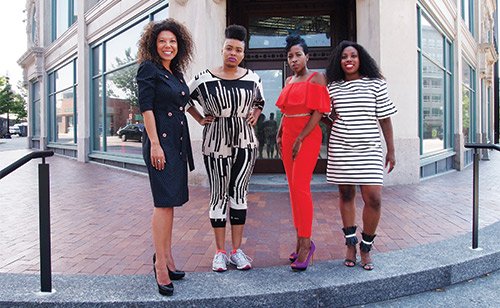 Malia Lazu takes an unusual approach to business development. While tending to the needs of individual entrepreneurs, she also cultivates the broader environment, seeking to create a landscape where marginalized communities can realize their business dreams.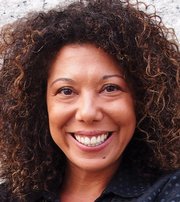 Often found doing her work in high heels — and always in high fashion — the high-energy Hawaiian native describes her vision of grassroots entrepreneurial development in terms more associated with civil rights than Harvard Business School.
It's a living and breathing experience," says Lazu at the start of a packed day of meetings, travel, conference calls, reports and receptions. "It's at the intersection of economic and social justice."
Over the past four years, Lazu has mentored close to 100 aspiring entrepreneurs through Accelerate Boston, a program run by the Dorchester-based nonprofit Epicenter Community Inc. At the same time, she combines elements of political organizing, social networking and cultural collaborating, drawing connections among communities to fashion a more receptive ecosystem for entrepreneurs, especially in the fields of food, fashion and design.
"Building businesses, especially in the creative economy, is the most radical thing I can do," says Lazu, who came to Boston from Honolulu to study communications at Emerson College. "But in working in communities of color, with all the barriers people face, we have to do more than teach from a textbook. We have to change the environment in Boston to allow businesses to grow and thrive."
Accelerate program participants, selected by a committee made up of Lazu and partners from the community development groups Nuestra Comunidad and the Local Initiatives Support Corporation (LISC), spend every other Saturday over a six-month period learning about business finance, marketing, law, personnel management, branding and pitching their ideas to investors. They are instructed by experts like Constant Contact co-founder Alec Stern and former Morgan Stanley analyst Adrian Wong. Those are the tangibles. The program also builds skills more difficult to quantify, such as confidence, and tears down barriers more damaging than a bad credit report, such as fear.
"One of our women in the class stood up and, in tears, said that she comes from a country where women don't run businesses, and that was her husband's attitude," says Lazu. "Before she was able to overcome business obstacles, she had to, and did, change the mindset within her own family. A big part of our job at Accelerate is to give people the support to take on every challenge, not just the kind you typically learn about in business school."
Those challenges include institutional and individual discrimination. "What we give are classes not just for people in the creative economy, but for people who have faced a lifetime of enormous bias," says Lazu. "The discrimination they feel as people of color in this world makes stepping into [their] own business very emotional. We have to deal with that in a very real way. When we do a finance class, we don't just throw up a P & L; we have to address their scarcity mentality and the trauma of money in a capitalist economy where racism and unconscious bias are alive and well."